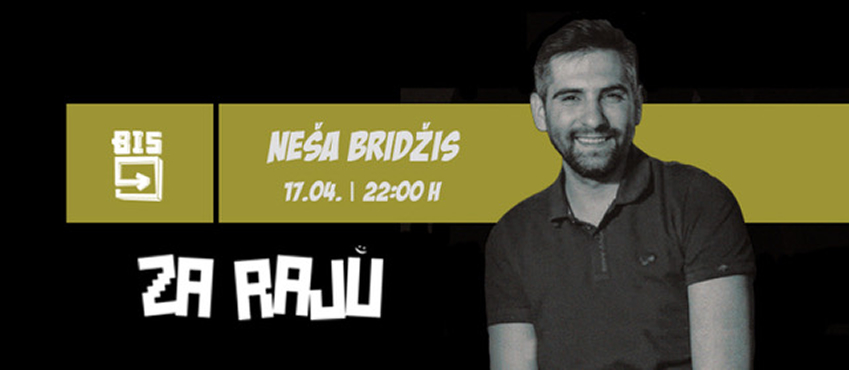 NEŠA BRIDŽIS @Brew Imperial Society
Date: 17/04
Location: Brew Imperial Society, Sarajevo
PROLONGIRANO ZA 17.04.2019.
Kupljene ulaznice važe za novi datum.
Svi kupci ulaznica ce moci izvrsiti povrat novca za vec kupljene ulaznice ISKLJUCIVO na prodajnim mjestima
gdje su i kupili ulaznice.
Povrat novca ce se vrsiti u toku radnog vremena prodajnog mjesta .
Za online kupljene ulaznice povrat novca će biti izvršen na račun sa kojega su i plaćene ulaznice.
Outlets
In addition to online shopping, you can also purchase your tickets at our points of sale. Look for us in your city too!