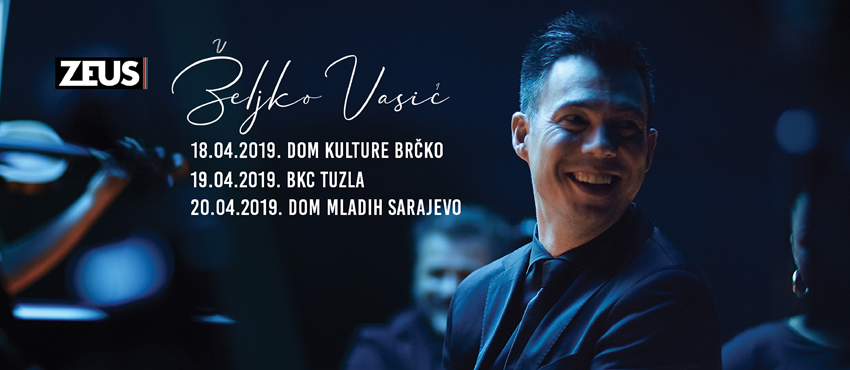 ŽELJKO VASIĆ - PROLONGIRANO !!! @Dom Mladih Sarajevo
Date: 20/04
Location: Dom Mladih Sarajevo, Sarajevo
PROLONGIRANO !!!
Obajvestavamo vas da smo usljed tehnickih problema u produkciji koncerta Zeljka Vasica u Sarajevu odlucili prolongirati sarajevski koncert planiran za 20. april ove godine u Domu mladih Sarajevo.
O novom terminu koncerta javnost ce biti blagovremeno obavjestena. Svi koji su kupili ulaznicu za koncert u Sarajevu dobice povrat sredstava.
Koncerti u Brckom i Tuzli bice odrzani po planu.
Unaprijed se radujemo novom terminu i druzenju sa Sarajlijama.
Hvala na razumijevanju i vidimo se uskoro. Veliki pozdrav od Zeljka Vasica i njegovog produkcijskog tima.
Outlets
In addition to online shopping, you can also purchase your tickets at our points of sale. Look for us in your city too!