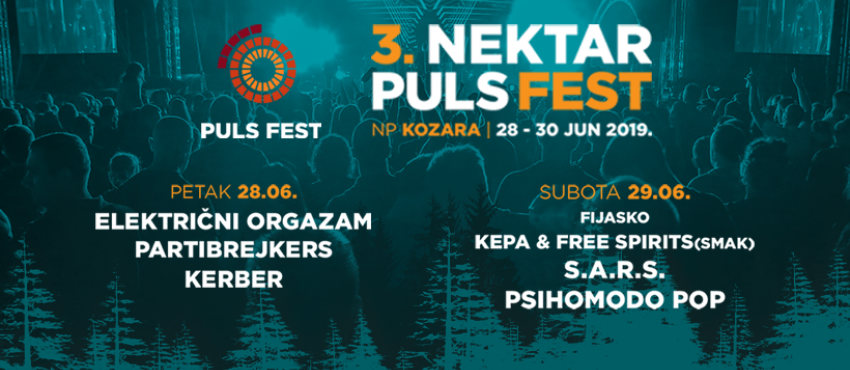 Nektar Puls Fest @NP KOZARA
Date: 28 - 29/06
Location: NP KOZARA, Kozara
Datum održavana : 28. i 29. 06. 2019. godine
Mjesto održavanja . Nacionalni park Kozara
Izvođači koji nastupaju:
Prvi dan (petak): ELEKTRIČNI ORGAZAM, PARTIBREJKERS I KERBER
Drugi dan (subota) : Fijasko, KEPA & FREE SPIRITS(SMAK), S.A.R.S. I PSIHOMODO POP.
Cijene ulaznica:
1. DAN- 15km
2. Dan- 15 KM
Festivalska ulaznica: 25KM
Paketska ulaznica:40 KM ( uključuje ulaznice za oba dana i rezervaciju mjesta u kampu)
Outlets
In addition to online shopping, you can also purchase your tickets at our points of sale. Look for us in your city too!