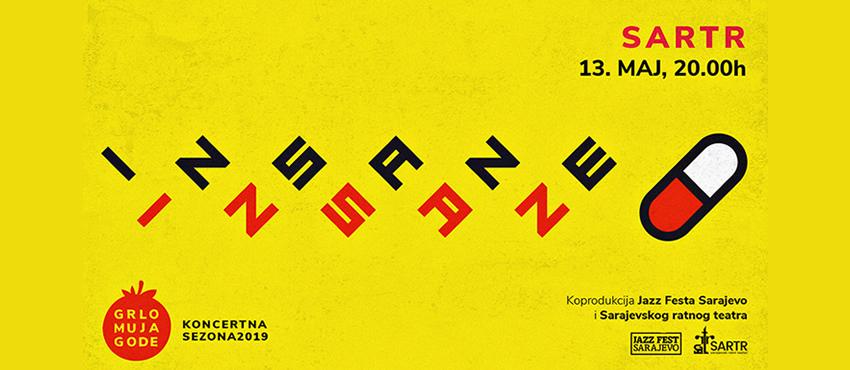 INSANE INSAN @SARTR
Date: 13/05
Location: SARTR, Sarajevo
INSANE INSAN
Treći koncert ovogodišnje sezone Grlom u jagode koju organizira Jazz Fest Sarajevo u koprodukciji sa Sarajevskim ratnim teatrom.
Cjelovečernji koncert benda Insane Insan, koji okuplja članove iz Turske, Njemačke, Francuske i Bosne i Hercegovine, povodom objavljivanja debi albuma Insanax objavljen za američkog izdavača Future House Music.
Nina Gerin - vokal
Tayfun Kesgin - vokal
Thomas Crauk - gitara, vokal
Enes Zlatar Bure - sintisajzer, vokal
Dusan Vranić Duco - sintisajzer, vokal, gitara
Dragan Rokvić - bas, vokal
Amar Češljar - bubnjevi, vokal
Cijena ulaznice: 15 KM.
Na dan koncerta, prodaja ulaznica će se vršiti i na blagajni SARTR-a od 18.00.
Outlets
In addition to online shopping, you can also purchase your tickets at our points of sale. Look for us in your city too!