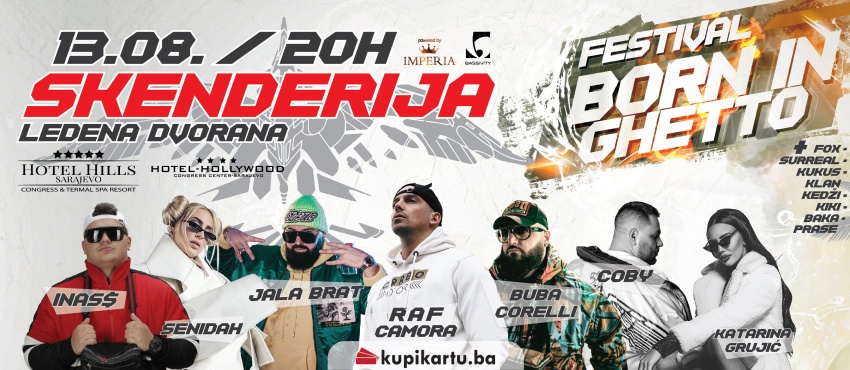 BORN IN GHETTO @Dvorana Mirza Delibašić
Date: 13/08
Location: Dvorana Mirza Delibašić, Sarajevo
CIJENE ULAZNICA:
- VIP Backstage
- 50 KM
(Barski stolovi bez stolica)
- VIP Exclusive
- 100 KM
(Stolovi sa stolicama / 4 stolice za jedan stol)
Step 1/4
By clicking on the Buy a Ticket button you begin the process of purchasing tickets for BORN IN GHETTO on 13.08.2019. 20:00 .
Buy a ticket
Outlets
In addition to online shopping, you can also purchase your tickets at our points of sale. Look for us in your city too!