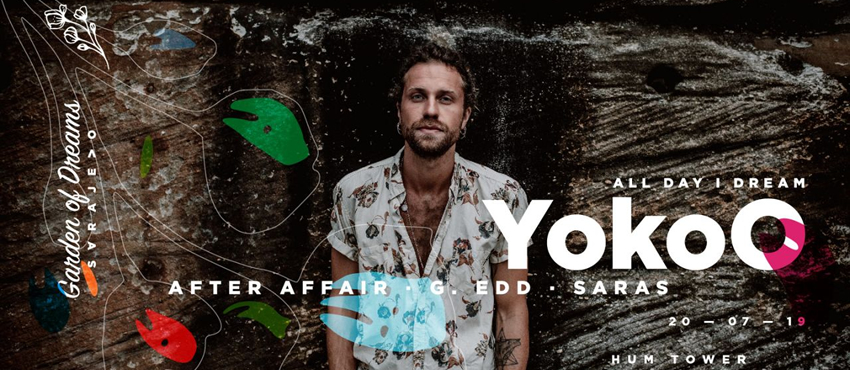 Garden of Dreams with YokoO / All Day I Dream @Hum Tower
Date: 20/07
Location: Hum Tower, Sarajevo
Garden of Dreams with YokoO
YokoO ╱ All Day I Dream
After Affair ╱ Sarajevo
G. Edd ╱ Sarajevo
SaraƧ ╱ Sarajevo
Tickets:
Early bird ╱ 15 KM ╱ 100 pcs.
At the door ╱ 25 KM
Location: Hum Tower, Sarajevo
Date: July 20th, 2019
Artwork: Ismet Lisica
Powered by:
Red Bull / Sensation / Heineken / Smirnoff / Antena Sarajevo / Exit Festival / Fashion.Beauty.Love / Articoolisan/ Courtyard by Marriott Sarajevo
More infos:
https://www.facebook.com/GardenOfDreamsSA
https://www.facebook.com/yokoomusic
Outlets
In addition to online shopping, you can also purchase your tickets at our points of sale. Look for us in your city too!