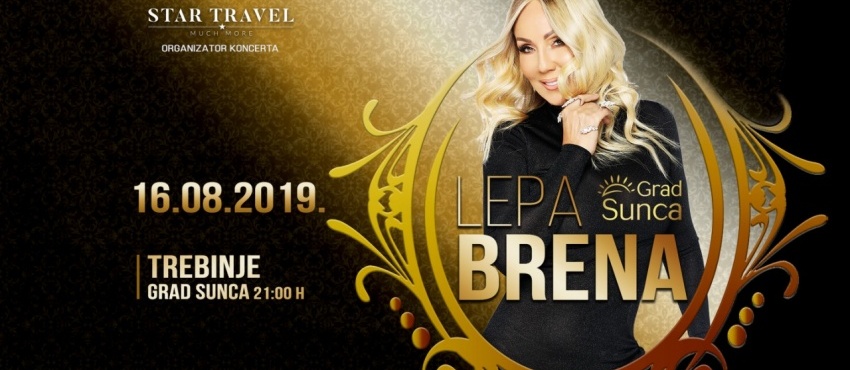 LEPA BRENA @GRAD SUNCA
Date: 16/08
Location: GRAD SUNCA, TREBINJE
LEPA BRENA U TREBINJU
Jedna od najvećih zvijezda u regiji održaće u petak, 16.avgusta, veliki solistički koncert u Trebinju.
Nakon 30 godina, Lepa Brena će svojim starim i novim hitovima prirediti atmosferu za pamćenje. Na koncertu u Grada Sunca Brena će spojiti neizmjernu energija i emociju koju nosi u svojoj dugogodišnjoj karijeri.
Ulaznice su u prodaji putem sistema kupikartu.ba, u Gradu Sunca i gradskom trgu u Trebinju.
PARTER PROMO - 10 KM / Sold out!
PARTER - 15 KM
VIP - 35 KM / Sold out!
Outlets
In addition to online shopping, you can also purchase your tickets at our points of sale. Look for us in your city too!