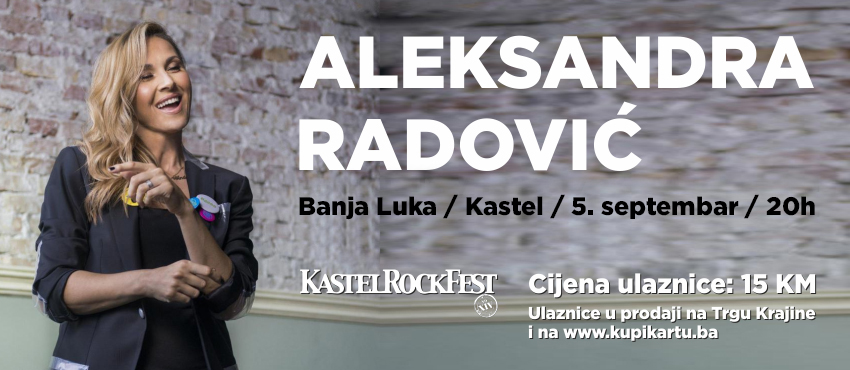 ALEKSANDRA RADOVIĆ - PROLONGIRANO !!! @Tvrđava Kastel
Date: 05/09
Location: Tvrđava Kastel, BANJA LUKA
OBAVIJEST
Prolongiran koncert Aleksandre Radović!!!
Koncert Aleksandre Radović zakazan za 17. avgust ove godine, zbog slučaja "više sile" se prolongira!
Novi datum održavanja koncerta ćete saznati ubrzo!
Kupljene ulaznice će vrijediti i za novi termin, a oni koji žele izvšiti povrat novca mogu izvršiti na prodajnim mjestima gdje su i kupili ulaznice.
Hvala na razumijevanju.
Step 1/4
By clicking on the Buy a Ticket button you begin the process of purchasing tickets for ALEKSANDRA RADOVIĆ - PROLONGIRANO !!! on 05.09.2019. 20:00 .
Buy a ticket
Outlets
In addition to online shopping, you can also purchase your tickets at our points of sale. Look for us in your city too!