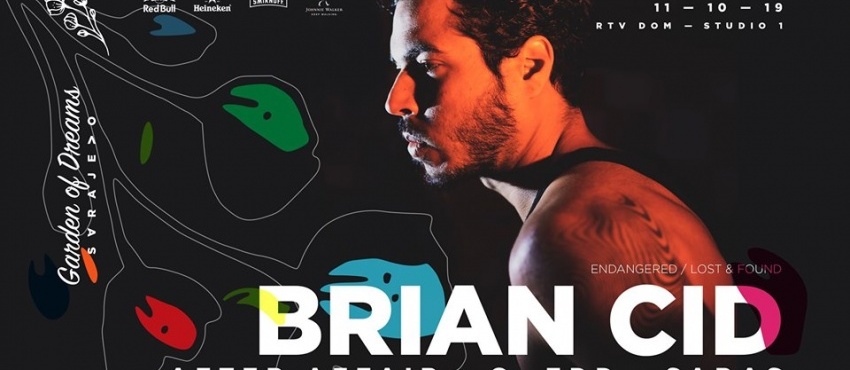 Garden of Dreams with Brian Cid @RTV DOM - SARAJEVO
Date: 11/10
Location: RTV DOM - SARAJEVO, SARAJEVO
Garden of Dreams with Brian Cid
Brian Cid
╱ Endagered, Lost & Found ╱ New York City
After Affair
╱ Sarajevo
G. Edd
╱ Sarajevo
SaraƧ
╱ Sarajevo
Tickets:
Early bird ╱ 15 KM ╱ Today at noon!
At the door ╱ 25 KM
Location: RTV Dom, Studio 1
Date: October 11th, 2019
Powered by:
Red Bull / Heineken / Smirnoff / Fashion.Beauty.Love / Articoolisan
More infos:
https://www.facebook.com/GardenofDreams.ba
https://www.facebook.com/briancidmusic
Outlets
In addition to online shopping, you can also purchase your tickets at our points of sale. Look for us in your city too!