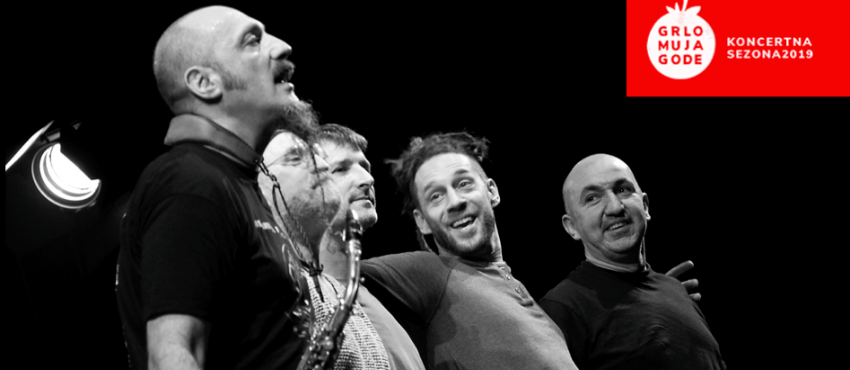 Fish in Oil @SARTR
Date: 23/09
Location: SARTR, Sarajevo
Fish in Oil
SARTR, Gabelina 16
23. septembra 2019. 20:00
Koncertna sezona Jazz Festa Sarajevo Grlom u jagode.
Fish in Oil izvodi autorsku muziku obojenu elementima bluesa, rock'n'rolla, surfa, folka, free-jazza, iako se ne može strogo svrstati niti u jednu od spomenutih muzičkih ladica, ali reflektira vrijeme i prostor sa kojeg dolaze članovi benda.
Dušan Petrović – saksofon
Bratislav Radovanović – gitara
Branislav Radojković – kontrabas
Tom Feđa Franklin – bubnjevi
Papa Nik – udaraljke
Step 1/4
By clicking on the Buy a Ticket button you begin the process of purchasing tickets for Fish in Oil on 23.09.2019. 20:00 .
Buy a ticket
Outlets
In addition to online shopping, you can also purchase your tickets at our points of sale. Look for us in your city too!