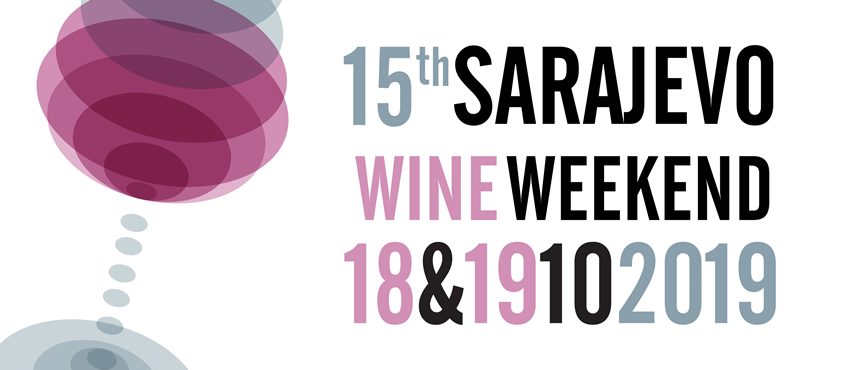 Sarajevo Wine Weekend @Dom Oružanih Snaga BiH
Date: 18 - 19/10
Location: Dom Oružanih Snaga BiH, Sarajevo
Sarajevo Wine Weekend je najveći i najpoznatiji vinski festival u Bosni i Hercegovini i jedna od najvažnijih manifestacija te vrste u regionu. Ovaj prestižni događaj ove godine slavi svoju 15. godišnjicu i spada u nezaobilazna događanja jeseni. Ovogodišnje jubilarno izdanje festivala će okupiti ponajbolje vinarije, vinare i gastro izlagače iz BiH, regije i Europe, njih ukupno 70, na dvodnevnom prazniku vina i hrane. Sarajevo Wine Weekend se održava 18.&19.10.2019. U Domu Oružanih snaga BiH (Dom Armije) od 16 do 22 sata, a festival će, sada već tradicionalno, pratiti brojna vinska dršavanja u gradu.
Vaučer za ulazak na festival je bespovratna vinska čaša koju proizvodi najpoznatiji svjetski proizvođač staklene galanterije za vina, Riedel. Ova austrijska kultna kompanija već nekoliko stotina godina proizvodi čaše puhačkom metodom. Cijena čaše je 30,00 KM i preuzima se pri ulasku u festivalski prostor.
Step 1/4
By clicking on the Buy a Ticket button you begin the process of purchasing tickets for Sarajevo Wine Weekend on 18.10.2019. 16:00 .
Buy a ticket
Outlets
In addition to online shopping, you can also purchase your tickets at our points of sale. Look for us in your city too!