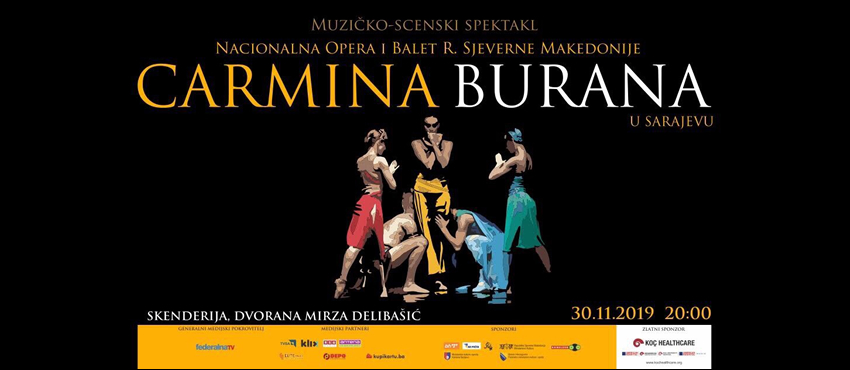 CARMINA BURANA @Dvorana Mirza Delibašić
Date: 30/11
Location: Dvorana Mirza Delibašić, Sarajevo
Realizacija i postavka ovog spektakla okupila je izvrsne umjetnike među kojima su
Miodrag Tabački iz Srbije, Can Arslan iz Turske, Gizem Betil iz Turske, Elena Doncheva iz Republike Sjeverne Makedonije, Dejan Proshev iz Republike Sjeverne Makedonije. Uz goste Nacionalne Opere i Baleta Republike Sjeverne Makedonije nastupit će i bosansko- hercegovački umjetnici i dječiji horovi, a sve pod dirigentskom palicom maestra Emira Nuhanovića.
Step 1/4
By clicking on the Buy a Ticket button you begin the process of purchasing tickets for CARMINA BURANA on 30.11.2019. 20:00 .
Buy a ticket
Outlets
In addition to online shopping, you can also purchase your tickets at our points of sale. Look for us in your city too!