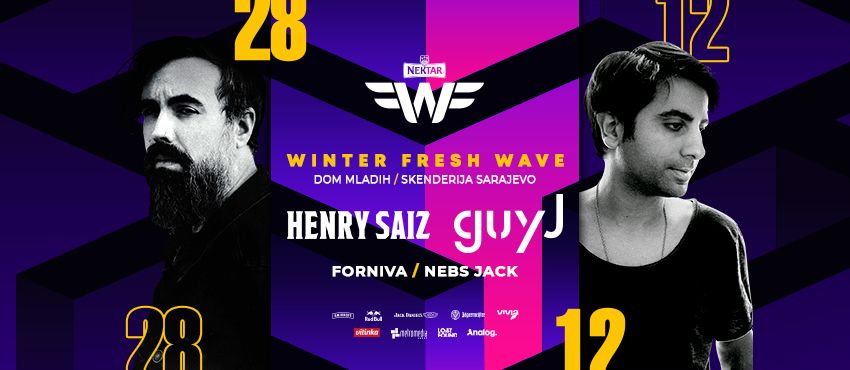 WINTER FRESH WAVE 2019 @Dom Mladih Sarajevo
Date: 28/12
Location: Dom Mladih Sarajevo, Sarajevo
Nakon dugog toplog ljeta vrijeme je da se okrenemo omiljenoj poslastici pravih klabera i najavimo najisčekivaniji događaj za kraj godine, a to je, kao i proteklih par godina, Winter Fresh Wave, na kojem će u sarajevskom Domu mladih ove godine nastupiti legendarni Henry Saiz i Guy J, uz sjajnu domaću podršku Nebs Jack i Forniva.
Step 1/4
By clicking on the Buy a Ticket button you begin the process of purchasing tickets for WINTER FRESH WAVE 2019 on 28.12.2019. 22:00 .
Buy a ticket
Outlets
In addition to online shopping, you can also purchase your tickets at our points of sale. Look for us in your city too!