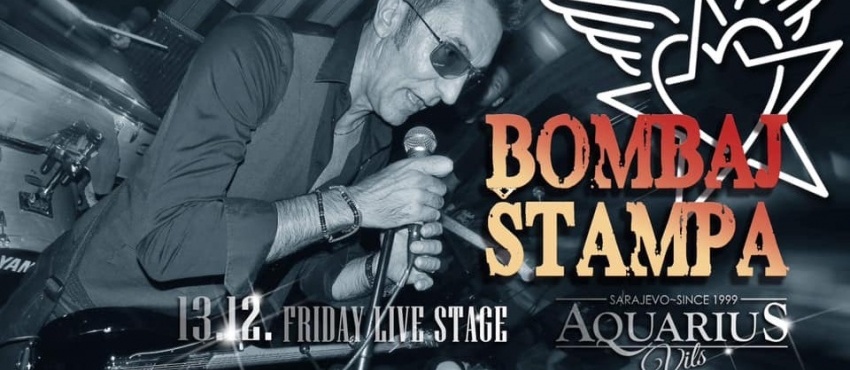 BOMBAJ ŠTAMPA @AquariuS Vils
Date: 13/12
Location: AquariuS Vils, Sarajevo
Spremite se za petak 13.12.2019. i dernek mjeseca. Bombaj Štampa će prodrmati temelje Aquarius Vilsa.
Napravite rezervaciju na vrijeme.
Sve detaljnije informacije možete dobiti putem broja 061210788
Step 1/4
By clicking on the Buy a Ticket button you begin the process of purchasing tickets for BOMBAJ ŠTAMPA on 13.12.2019. 22:00 .
Buy a ticket
Outlets
In addition to online shopping, you can also purchase your tickets at our points of sale. Look for us in your city too!