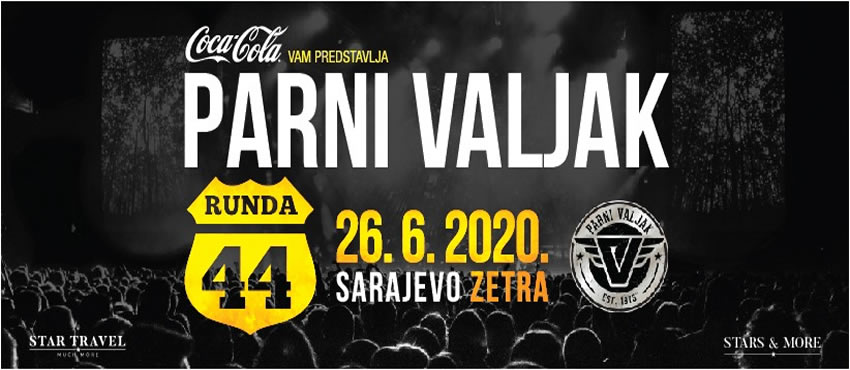 PARNI VALJAK - NOVI DATUM 26.06. @ZETRA - Juan A. Samaranch
Date: 26/06
Location: ZETRA - Juan A. Samaranch, Sarajevo
PARNI VALJAK U ZETRI – NOVI DATUM
Obavještavamo vas da je koncert Parnog valjka koji je bio zakazan za 20. mart u dvorani Zetra u Sarajevu pomjeren za novi termin 26.06.2020. godine u 20:30h.
Kupljenje ulaznice vrijede za novi datum. U slučaju da vam novi datum ne odgovara, karte možete vratiti u periodu od danas, 12.marta do 19. marta 2020. Ulaznice se vraćaju na prodajnom mjestu na kojem ste ih kupili. Kupci koji su ulaznice kupili putem weba trebaju se obratiti na [email protected]
Hvala na razumijevanju, vidimo se 26. Juna u Sarajevu!
Organizatori koncerta
"Stars and more"
Step 1/4
By clicking on the Buy a Ticket button you begin the process of purchasing tickets for PARNI VALJAK - NOVI DATUM 26.06. on 26.06.2020. 20:30 .
Buy a ticket
Outlets
In addition to online shopping, you can also purchase your tickets at our points of sale. Look for us in your city too!