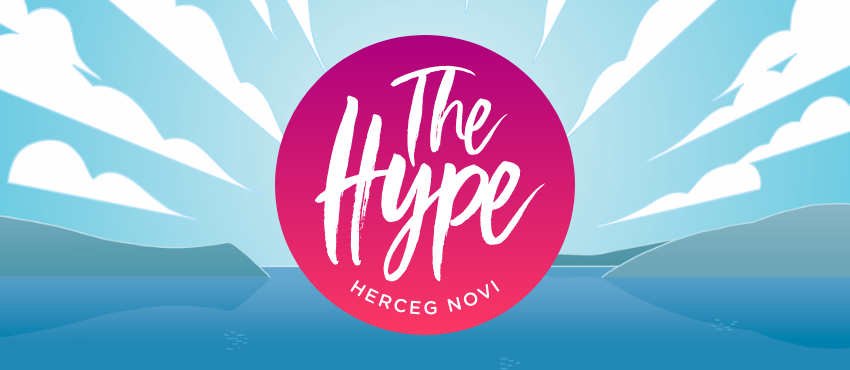 HYPE Festival @Stadion Solila
Date: 19 - 21/06
Location: Stadion Solila, Herceg Novi
Dubioza, Gibonni i Nele na HYPE-u u junu u Herceg Novom
HYPE – novi muzički festival koji će se u Herceg Novom održati od 19. do 21. juna već u premijernoj godini okupiće elitu regionalne pop, rock i rap scene. U gradu sunca, mora i cool provoda, od petka do nedjelje na bini HYPE-a trodnevni lajnap predvode Dubioza Kolektiv, Nele Karajlić i Gibonni, krem regionalne scene koji će na jednom mjestu dati idealan soundtrack za ljetovanje svim fanovima dobrog zvuka, kupanja i morske zabave.
Herceg Novi je uvijek imao imidž cool destinacije omiljene mladima i diktirao nove trendove morskog života i provoda, a HYPE festival ima ozbiljnu namjeru da ga postavi na čelnu poziciju regionalne festivalske mape, te već u prvoj godini, uz pomenute sjajne headliner-e dovodi još mnogo vrhunskih muzičkih imena.
TBF, Bombaj Štampa, Who See, Letu Štuke, Urban & 4 i Brkovi
, kao i brojni lokalni bendovi, zabavljaće u tri junska dana publiku novog morskog festivala!
Savršen uvod u vrelo ljeto u jednom od zvanično najljepših zaliva svijeta, upotpuniće i brojni propratni sadržaji poput nagradnih igri, umjetničkih radionica, žurki, ali i humanitarnih akcija.
Step 1/4
By clicking on the Buy a Ticket button you begin the process of purchasing tickets for HYPE Festival on 19.06.2020. 20:00 .
Buy a ticket
Outlets
In addition to online shopping, you can also purchase your tickets at our points of sale. Look for us in your city too!