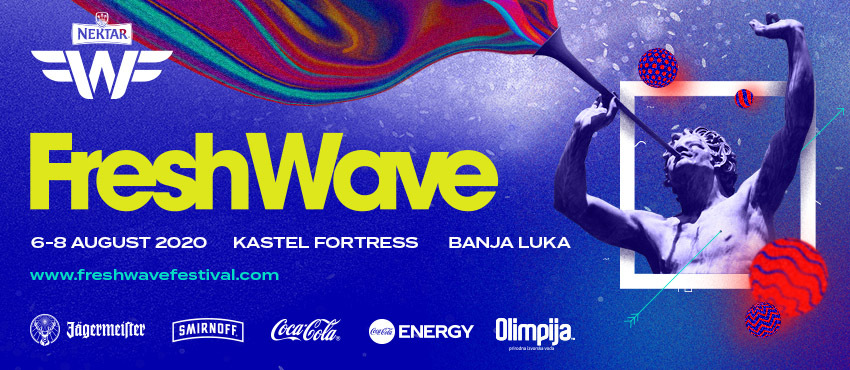 FRESH WAVE FESTIVAL @Tvrđava Kastel
Date: 06 - 08/08
Location: Tvrđava Kastel, Banja Luka
// Ticket info //
// On sale // 55 KM // 29 EUR
// Next Wave // 65 KM // 34 EUR
// Final Wave // 75 KM // 39 EUR
-----------------------------
Vjekovima stare zidine Kastela i ove godine će na više festivalskih bina ugostiti neka od najvećih i najpoznatijih imena svjetske i regionalne muzičke scene, a ovogodišnji svježi talas Fresh Wave Festivala surfaće kroz atmosferu kojom slavimo život i radujemo se u svim mogućim muzičkim bojama i oblicima!
Slaveći zajedništvo sa nadom u skorašnju pobjedu čovječanstvanad pandemijom, odlučili smo da
počastimo sve posjetioce predstojećeg izdanja festivala sa super promo trodnevnim ulaznicama po cijeni od svega 55KM! Broj ovih ulaznica je ograničen, a nakon super promo slijede promotivne ulaznice od 65, a puna cijena trodnevnih festivalskih ulaznica ove godine iznosiće 75KM.
Step 1/4
By clicking on the Buy a Ticket button you begin the process of purchasing tickets for FRESH WAVE FESTIVAL on 06.08.2020. 20:00 .
Buy a ticket
Outlets
In addition to online shopping, you can also purchase your tickets at our points of sale. Look for us in your city too!