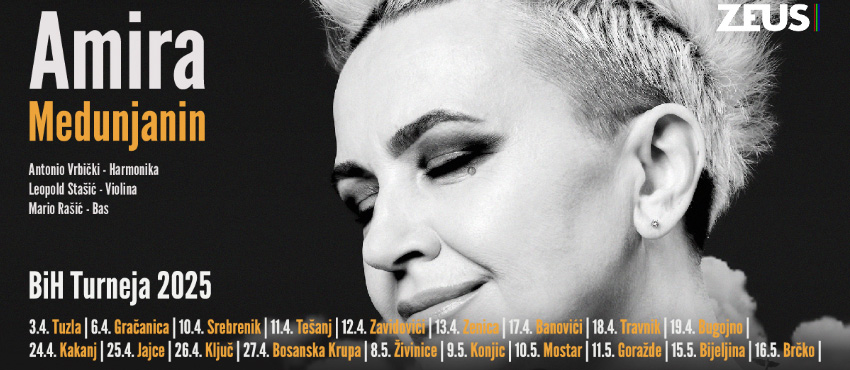 AMIRA MEDUNJANIN - BANJA LUKA FEST 2020 @Tvrđava Kastel
Date: 26/08
Location: Tvrđava Kastel, Banja Luka
AMIRA MEDUNJANIN
PREMIJERA NOVOG ALBUMA!

EMOCIJA KOJA NIKOG NE OSTAVLJA RAVNODUŠNIM !
Vrhunska interpretacija !


Specijalni gosti na koncertu, muzičari svjetskog glasa Vlatko Stefanovski i Bojan Zulfikarpašić.
Step 1/4
By clicking on the Buy a Ticket button you begin the process of purchasing tickets for AMIRA MEDUNJANIN - BANJA LUKA FEST 2020 on 26.08.2020. 20:00 .
Buy a ticket
Outlets
In addition to online shopping, you can also purchase your tickets at our points of sale. Look for us in your city too!