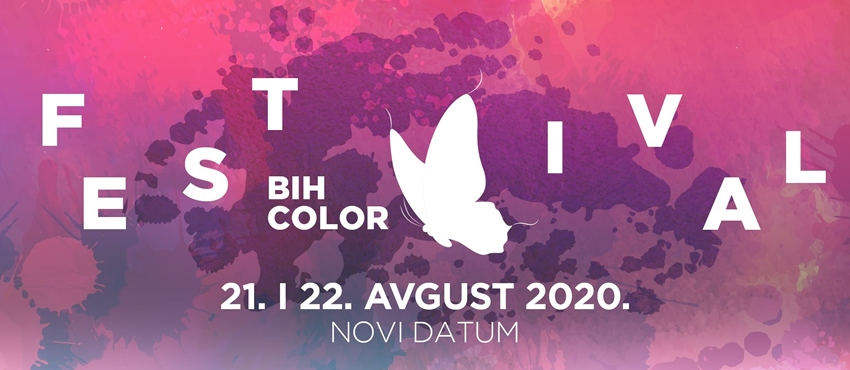 BIH COLOR FESTIVAL 2020 @Poligon (Bescarinska Zona)
Date: 21 - 22/08
Location: Poligon (Bescarinska Zona), Brčko
Peti regionalni festival elektronske muzike u boji - BiH Color Festival održaće se 21. i 22. avgusta na poligonu bescarinske zone u Brčkom.
Festival će i ovog ljeta ponuditi mnoštvo sadržaja, za sve posjetioce željne kvalitetnog elektronskog zvuka, te odlične avanture i zabave.

Prisutne partijanere i ove godine očekuje nesvakidašnji izgled bina, kao i više od 30.000 vrećica boje, koje će upotpuniti zabavu i uživanje u festivalu. Organizatori festivala trenutno pripremaju kvalitetan line-up, koji će zadovoljiti i najzahtjevnije ljubitelje elektronske muzike, te se prve informacije o izvođačima očekuju uskoro.
*U slučaju zabrane održavanja festivala zbog situacije sa pandemijom, organizatori festivala će omogućiti svojim posjetiocima dvije opcije. Prva je refundacija novca u cjelokupnom iznosu, a druga je da karte budu važeće i za 2021. godinu
Step 1/4
By clicking on the Buy a Ticket button you begin the process of purchasing tickets for BIH COLOR FESTIVAL 2020 on 21.08.2020. 17:00 .
Buy a ticket
Outlets
In addition to online shopping, you can also purchase your tickets at our points of sale. Look for us in your city too!