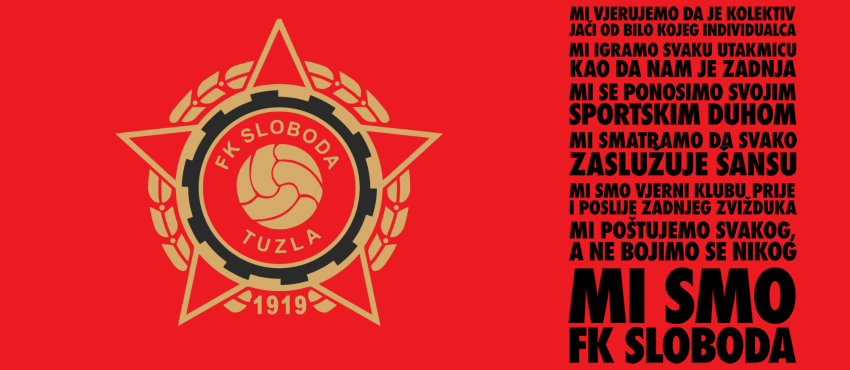 FK SLOBODA - ČLANSKE KARTE @Stadion Tušanj
Date: 01/12
Location: Stadion Tušanj, Tuzla
Mi vjerujemo da je kolektiv jači od individualca!
Mi igramo svaku utakmicu kao da nam je zadnja!
Mi se ponosimo svojim sportskim duhom!
Mi smatramo da svako zaslužuje šansu!
Mi smo vjerni klubu prije i poslije zadnjeg sudijskog zvižduka!
Mi poštujemo svakog, a ne bojimo se nikog!
Mi smo FK Sloboda!
Kupovinom godišnje članarine u iznosu od 25 KM postajete dio porodice FK SLOBODA i doprinosite kontinuiranom razvoju kluba.
Pogodnosti za članove:
● Rezervacije i popusti na ulaznice
● Popusti na kupovinu sezonskih kartica
● Popust na svim artiklima iz Fan shopa
● Prijem e-mail newslettera kluba
● Mogućnost učešća u nagradnim igrama kluba i partnera
Step 1/4
By clicking on the Buy a Ticket button you begin the process of purchasing tickets for FK SLOBODA - ČLANSKE KARTE on 01.12.2020. 20:00 .
Buy a ticket
Outlets
In addition to online shopping, you can also purchase your tickets at our points of sale. Look for us in your city too!