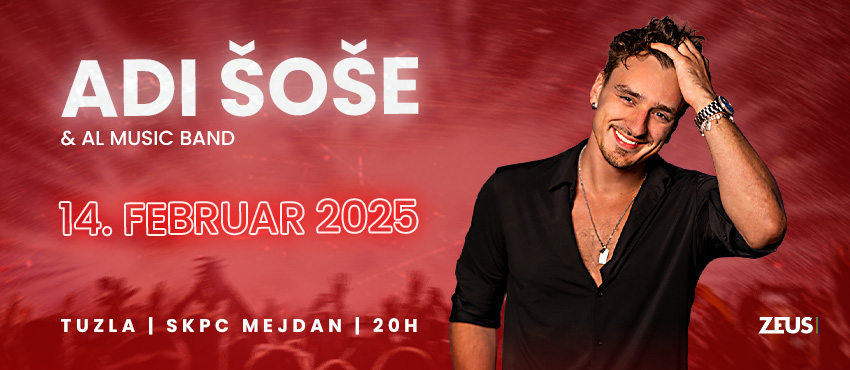 Drive - in Mostar @Parking kod "Oskara" Onešćukova
Date: 12 - 15/10
Location: Parking kod "Oskara" Onešćukova, Mostar
TRAIN TO BUSAN USA
Reditelj Yeon Sang-ho
Trajanje 118 min
Vlak za Busan je južnokorejski akcijski horor film iz 2016. godine u režiji Yeon Sang-hoa, a u glavnim ulogama su Gong Yoo, Jung Yu-mi i Ma Dong-seok. Film se uglavnom odvija u vlaku za Busan jer zombi apokalipsa iznenada izbija u zemlju i prijeti sigurnosti putnika. Film je premijerno prikazan u rubrici Ponoćne projekcije Filmskog festivala u Cannesu 2016. 13. maja. Film je 7. avgusta postavio rekord kao prvi korejski film 2016. godine koji je oborio rekord publike od preko 10 miliona gledalaca. Film služi kao okupljanje Gong Yoo i Jung Yu-mi, koji su obojica glumili u filmu The Crucible iz 2011. godine. Nastavak Poluotok objavljen je u Južnoj Koreji 15. jula 2020.

THE NICE GUYS USA
Reditelj Shane Black
Trajanje 116
The Nice Guys je američki akcijski komični film iz 2016. godine koji je režirao Shane Black, dok su scenarij pisali Black i Anthony Bagarozzi. U filmu glume Russell Crowe, Ryan Gosling, Angourie Rice, Matt Bomer, Margaret Qualley, Keith David i Kim Basinger. Radnja filma je smještena u Los Angeles 1977. godine, a fokusira se na privatnog istražitelja (Gosling) i oštrog izvršitelja (Crowe) koji se udružuju u istrazi nestanka tinejdžerice (Qualley). The Nice Guyspremijerno je prikazan 11. maja 2016. u Hollywoodu, a prikazan je i 15. maja na Filmskom festivalu u Cannesu 2016., prije nego što ga je Warner Bros. Pictures objavio u Sjedinjenim Državama 20. maja 2016. Dobio je pozitivne kritike kritičara i zaradio 62 miliona dolara na budžetu od 50 miliona dolara.

THE GENTLEMEN UK
Reditelj Guy Ritchie
Trajanje 113 min
The Gentlemen je akcijski komični film iz 2019., koji je napisao, režirao i producirao Guy Ritchie, iz priče Ivana Atkinsona, Marna Daviesa i Ritchieja. U filmu glume Matthew McConaughey, Charlie Hunnam, Henry Golding, Michelle Dockery, Jeremy Strong, Eddie Marsan, Colin Farrell i Hugh Grant. Slijedi američki kralj marihuane u Engleskoj koji želi prodati svoj posao, pokrećući lanac ucjena i planova za njegovo podrivanje.
BABY DRIVER USA
Reditelj Edgar Wright
Trajanje 113 min
"Baby Driver" je akcijski i komični film iz 2017. godine koji je napisao i režirao Edgar Wright. Ansel Elgort ima ulogu mladog vozača koji traži slobodu sa svojom ljubavnicom Deborom (Lily James), vozeči luđački auto, kao član bande koja pljačka banke. Brzina, adrenalin, sjajna muzika u filmu su samo jedni od pozitivnih stvari ove vrhunske akcije. U sporednim ulogama pojavljuju se Kevin Spacey, Jon Hamm, Eiza González, Jamie Foxx i Jon Bernthal.
Step 1/4
By clicking on the Buy a Ticket button you begin the process of purchasing tickets for Drive - in Mostar on 12.10.2020. 20:00 .
Buy a ticket
Outlets
In addition to online shopping, you can also purchase your tickets at our points of sale. Look for us in your city too!