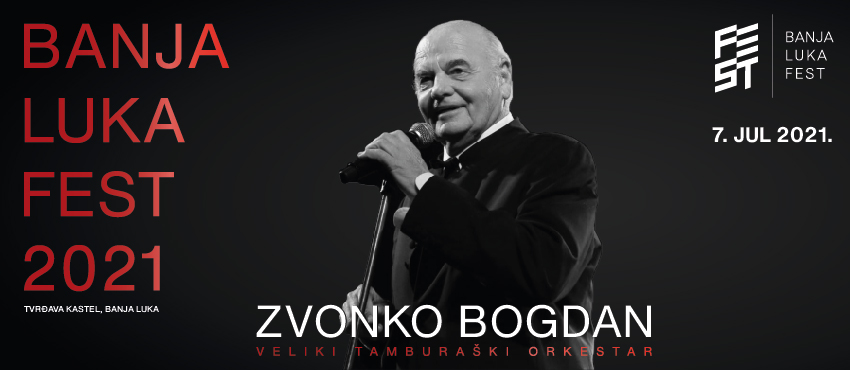 ZVONKO BOGDAN @Tvrđava Kastel
Date: 07/07
Location: Tvrđava Kastel, Banja Luka
Zvonko Bogdan nastupa u pratnji VELIKOG TAMBURAŠKOG ORKESTRA pod upravom Dubravka Isakova - za prave i trajne vrijednosti!
Gospodin, umjetnik, interpretator i pjesnik panonske romanse -Zvonko Bogdan -zvijezda koja ne tamni.
"Čovjek sa osmjehom" družiće se sa nama uz ravničarski evergrin.
Kupljenje ulaznice za Banja Luka Fest 2020 vrijede za novi datum 06-10.07.2021. Ulaznice se mogu zamijeniti na prodajnom mjestu na kome su kupljene. Kupci koji su ulaznice kupili putem weba trebaju se obratiti na [email protected]
Step 1/4
By clicking on the Buy a Ticket button you begin the process of purchasing tickets for ZVONKO BOGDAN on 07.07.2021. 20:30 .
Buy a ticket
Outlets
In addition to online shopping, you can also purchase your tickets at our points of sale. Look for us in your city too!