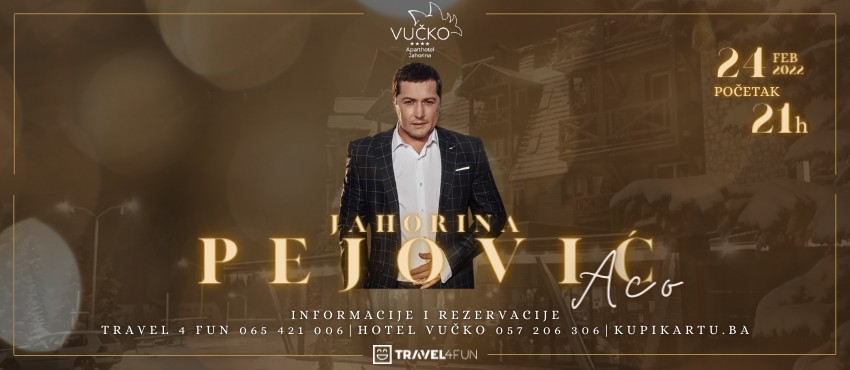 ACO PEJOVIĆ @Hotel VUČKO
Date: 24/02
Location: Hotel VUČKO, Jahorina
Ekskluzivni hotel Vučko i agencija Travel 4 Fun vam donose najbolju žurku!
Prvi u nizu Saša Matić zabaviće sve posjetioce 25.01.2022. sa početkom u 21 čas.
Dođite da uz najveće hitove obilježimo zimsku sezonu!
Koncert će biti organizovan u restoranu hotela, a za sve dodatne informacije i rezervacije obratite nam se na telefon:


▪︎ TRAVEL 4 FUN 065 421 006
▪︎ HOTEL VUČKO 057 206 306
Ulaznice su dostupne:


▪︎ TRAVEL 4 FUN
▪︎ HOTEL VUČKO (na recepciji)
▪︎ ONLINE I NA SVIM PRODAJNIM MJESTIMA KUPIKARTU.BA
Nakon koncerta Saše Matić, imaćemo priliku da se zabavljamo i sa drugim izvođačima u februaru i martu.
Aleksandra Prijović, Aco Pejović, Haris Džinović, kao i mnogi drugi.
Pratite nas!
Vidimo se na planini!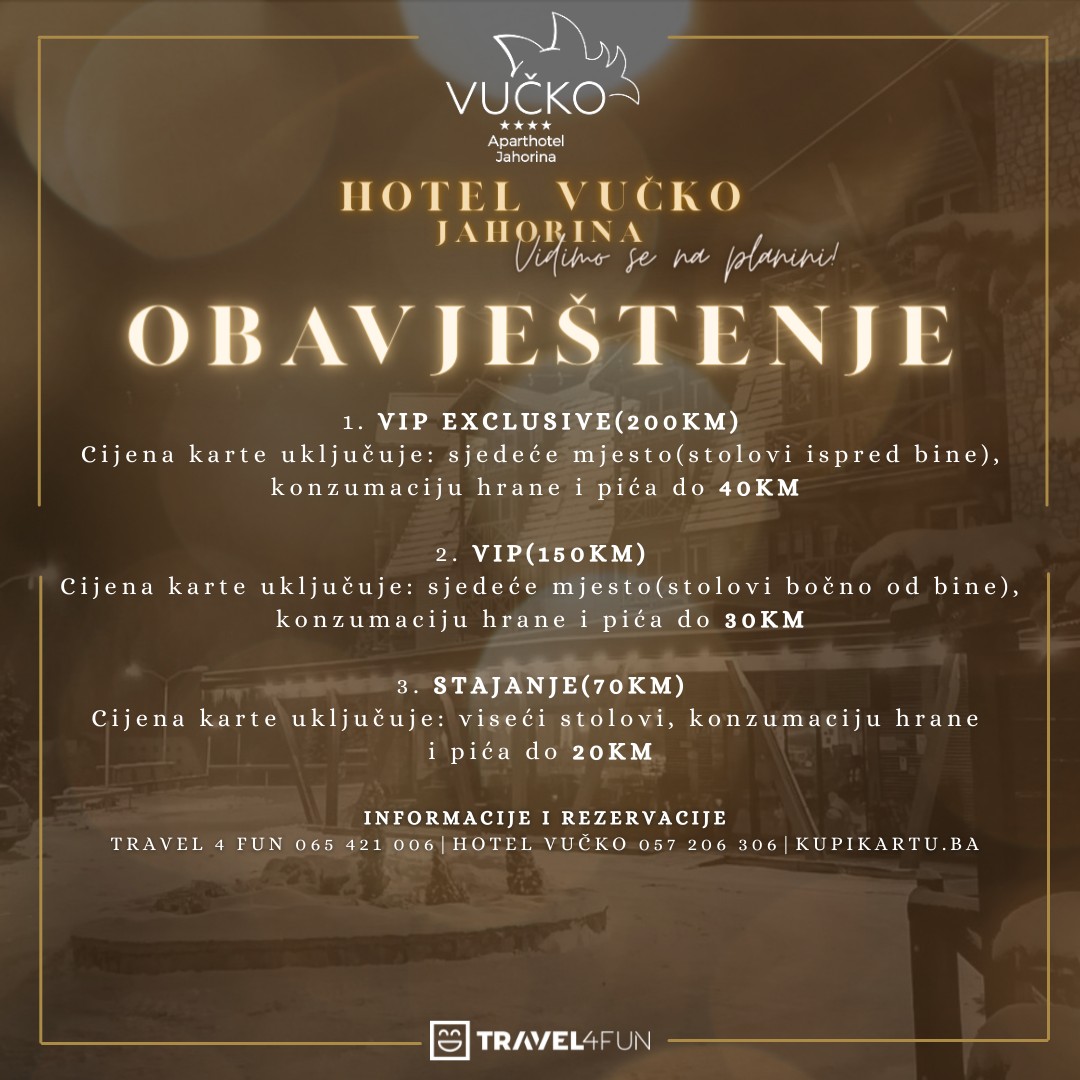 Step 1/4
By clicking on the Buy a Ticket button you begin the process of purchasing tickets for ACO PEJOVIĆ on 24.02.2022. 21:00 .
Buy a ticket
Outlets
In addition to online shopping, you can also purchase your tickets at our points of sale. Look for us in your city too!