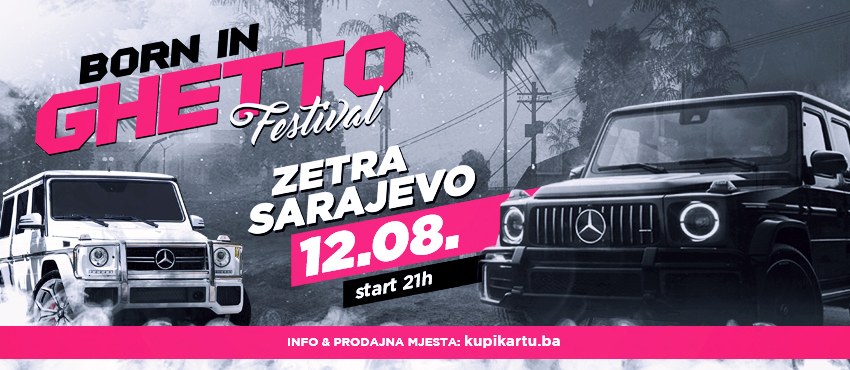 BORN IN GHETTO @ZETRA - Juan A. Samaranch
Date: 12/08
Location: ZETRA - Juan A. Samaranch, Sarajevo
ONLINE PRODAJA JE ZATVORENA
PRODAJA ULAZNICA NA BILETARNICI ISPRED DVORANE ZETRA
BORN IN GHETTO
SPEKTAKL U SARAJEVU, DVORANA ZETRA - 12.08.2022

Muzički festival BORN IN GHETTO okuplja najbolje balkanske i evropske izvođače.
Organizacija najavljuje do sada neviđen muzički program, sa mnogo iznenađenja!!
DO SADA POTVRĐENI IZVOĐAČI
- JALA BRAT
- BUBA CORELLI
- RAF CAMORA
- INAS
- ELLENA
- COBY
- ANTONIETTE
- DEVITO
- GOGA SEKULIĆ
- PIRELLI
- BAKA PRASE
- EMIREZ
- IGOR BUZOV
- KLIJENT

Pored potvrđenih izvođača organizatori najavljuju veliki broj specijalnih gostiju iznenađenja !

Nezaboravna noć zagarantovana !

Festival se održava u vrijeme trajanje ovogodišnjeg sarajevo film festivala koji počinje na isti dan, 12. augusta.
2019. godine održan je prvi "Born In Ghetto", a zbog pandemije koronavirusa organizatori su čekali sve do sada da bude i drugo izdanje.
Tada je Skenderija, u kojoj je održan "Born In Ghetto" bila krcata.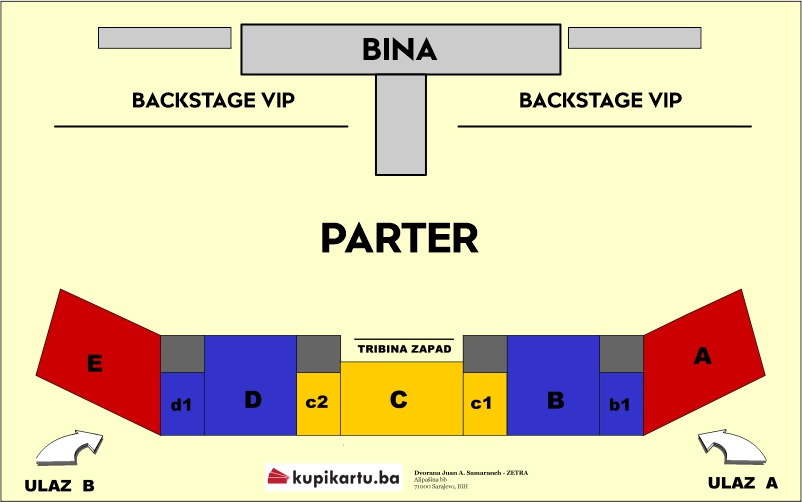 Outlets
In addition to online shopping, you can also purchase your tickets at our points of sale. Look for us in your city too!