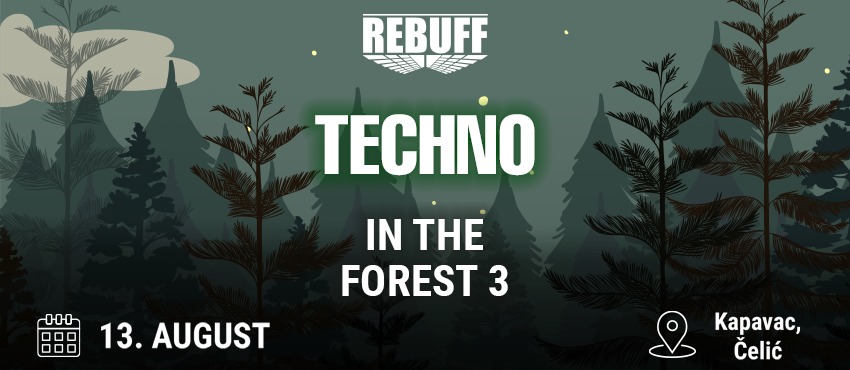 TECHNO IN THE FOREST 3 @Kapavac
Date: 13/08
Location: Kapavac, Čelić
Sada već treću godinu po redu, Techno in the Forest se vraća u svom najboljem izdanju!
Ovaj unikatni spoj muzike i prirode privlači ljubitelje dobrog provoda, pozitivne energije i lijepog ambijenta. Sa predivnom lokacijom podno planine Majevice, Techno in the Forest održat će se 13. avgusta 2022., sa početkom u 20:00, u Čeliću.
Za vas smo pripremili nezaboravan provod, a do ranih jutarnjih sati zabavljat će vas:
- Forest People (BiH)
- RICOCHET (BiH)
- Luka Concrete B2B Bojan Vukmirović (SRB)
- Silence Shy (BiH)
Vidimo se!
Outlets
In addition to online shopping, you can also purchase your tickets at our points of sale. Look for us in your city too!