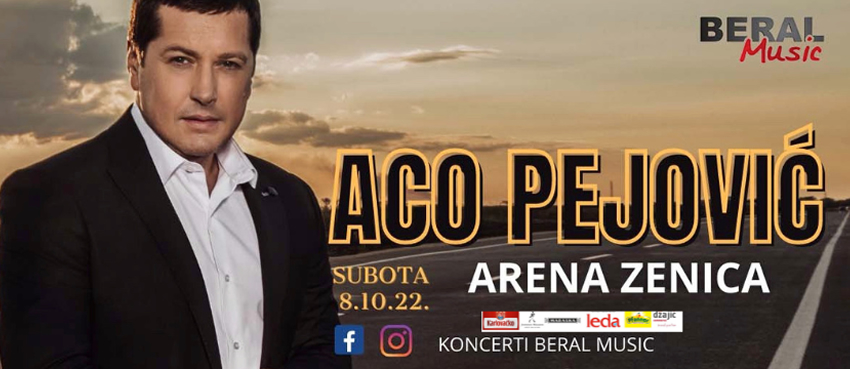 ACO PEJOVIĆ @Arena Husejin Smajlović Zenica
Date: 08/10
Location: Arena Husejin Smajlović Zenica, Zenica
Konačno dugo očekivani koncert jednog od najtraženijih izvođača Ace Pejovića ,zakazan je za subotu 08.10.2022. od 20h u areni Husein Smailović u Zenici.
Ulaznice u prodaji po cijeni od
PARTER 20KM
TRIBINA 25KM
VIP TRIBINA 50KM
VIP BS 70KM (visoki sto kraj bine za 4 osobe bez stolica)
Za sve info pratite naše oficijelne stranice Fb Koncerti Beral music ,instagram stranicu @beralmusic
Step 1/4
By clicking on the Buy a Ticket button you begin the process of purchasing tickets for ACO PEJOVIĆ on 08.10.2022. 20:00 .
Buy a ticket
Outlets
In addition to online shopping, you can also purchase your tickets at our points of sale. Look for us in your city too!