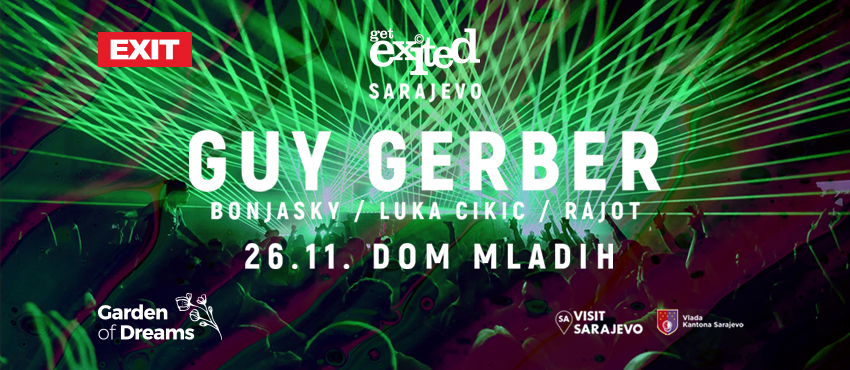 Get EXITed Sarajevo - Guy Gerber + more @Dom Mladih Sarajevo
Date: 26/11
Location: Dom Mladih Sarajevo, Sarajevo
PRODAJA ULAZNICA NA BLAGAJNOJ PLATO SKENDERIJA !
Nakon fantastičnog, rasprodanog proljetnog izdanja s Hot Since 82 nova Get EXITed žurka u Sarajevo dovodi jednog od najuticajnijih DJ-eva današnjice, izraelskog genijalca Guya Gerbera. Uz njega će na bini sarajevskog Doma mladih nastupiti i dobro poznata domaća imena Bonjasky, Luka Čikić i Rajot. Ova velika Exitova promo žurka održat će se u subotu, 26. novembra i predstavlja uvod u realizaciju novog muzičkog festivala u Sarajevu, koji će EXIT organizirati u saradnji s Garden Of Dreams. Očekujemo da će ovaj događaj biti SOLD OUT, zato što prije kupite svoju ulaznicu.
Early bird - SOLD OUT !
Outlets
In addition to online shopping, you can also purchase your tickets at our points of sale. Look for us in your city too!