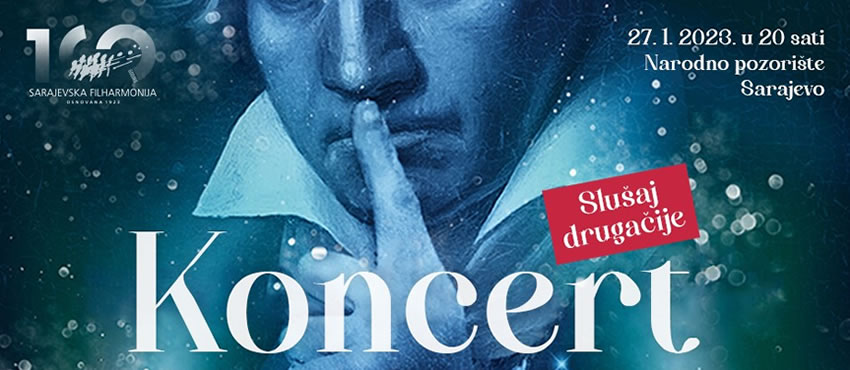 KONCERT SOLISTA SARAJEVSKE FILHARMONIJE @Narodno pozorište Sarajevo
Date: 27/01
Location: Narodno pozorište Sarajevo, Sarajevo
KONCERT SOLISTA SARAJEVSKE FILHARMONIJE
Slijedeći praksu koju smo uveli prije nekoliko godina, ovaj koncert će biti prilika da se sarajevskoj publici predstave članovi našeg orkestra i to u ulozi solista.
Dirigent: Desar Sulejmani
Solisti: Arvida Kullolli-Vračo, violina
Etleva Karadža, viola
Adi Šehu, flauta
Andrej Petreski, oboa
Admir Vračo, truba
Program:
G. Verdi: Uvertira operi Moć sudbine
C. Stamitz: Koncert za flautu u G-duru, op.29
J. Rietz: Koncertni komad za obou i orkestar u f-molu, op. 33
J. B. G. Neruda: Koncert za trubu u Es-duru
M. Bruch: Dupli koncert za violinu i violu u e-molu, op. 88
A. Marquez: Danzon No. 2
Outlets
In addition to online shopping, you can also purchase your tickets at our points of sale. Look for us in your city too!