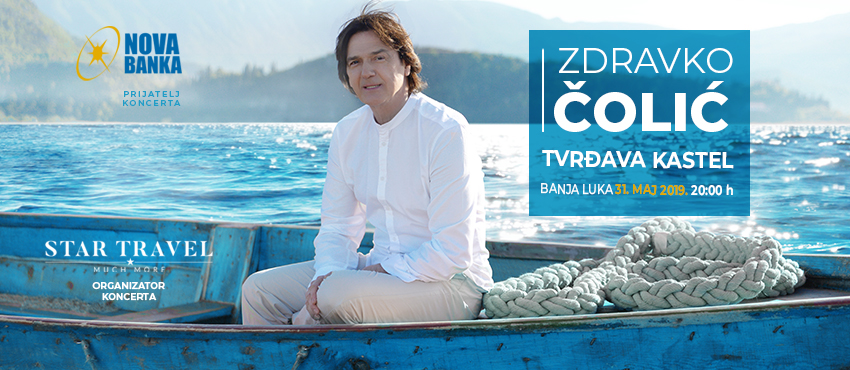 ZDRAVKO ČOLIĆ @Tvrđava Kastel
Date: 31/05
Location: Tvrđava Kastel, BANJA LUKA
Star Travel vas poziva na veliki koncert Zdravka Čolića u Banjaluci 31.maja. Tvrđava Kastel će tu noć biti mjesto sjajne zabave, predivnih pjesama i prepuno emocija.
Nakon sedam godina od posljednjeg koncerta u Banjaluci Zdravko Čolić predstaviće banjalučkoj publici svoj posljednji album Ono malo sreće. Publika koja željno iščekuje najveću muzičku zvijezdu ovih prostora uživaće u neprolaznim hitovima miljenika svih generacija. Čekamo vas 31. maja u 20:00 h na tvrđavi Kastel u Banjaluci ! Dobro nam došli !
Ulaznice se mogu kupiti preko prodajnog sistema
www.kupikartu.ba
i u agenciji Star Travel, Jevrejska br. 6, Banja Luka. Uskoro i na platou ispred robne kuće Boska.
CIJENE ULAZNICA
PARTER - 20 KM / dan pred koncert i na dan koncerta 25 KM
FAN PIT - 30 KM
/
dan pred koncert i na dan koncerta 35 KM
VIP - 100 KM (Raspoloživ je veoma mali broj VIP ulaznica)
Outlets
In addition to online shopping, you can also purchase your tickets at our points of sale. Look for us in your city too!