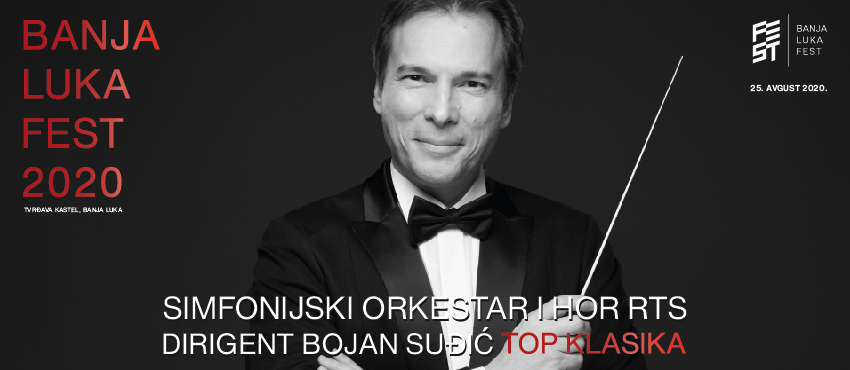 SIMFONIJSKI ORKESTAR I HOR RTS - BANJA LUKA FEST 2020 @Tvrđava Kastel
Date: 25/08
Location: Tvrđava Kastel, Banja Luka
SVEČANO OTVARANJE BANJA LUKA FEST 2020

Muzički spektakl "Top klasika" sa maestralnim izvedbama najpoznatijih klasičnih djela pod dirigentskom palicom Bojana Suđića.


Otvorena scena tvrđave Kastel, Simfonijski orkestar RTS-a, sa svojim velikim orkestrom i Horom - 130 izvođača!
Step 1/4
By clicking on the Buy a Ticket button you begin the process of purchasing tickets for SIMFONIJSKI ORKESTAR I HOR RTS - BANJA LUKA FEST 2020 on 25.08.2020. 20:30 .
Buy a ticket
Outlets
In addition to online shopping, you can also purchase your tickets at our points of sale. Look for us in your city too!