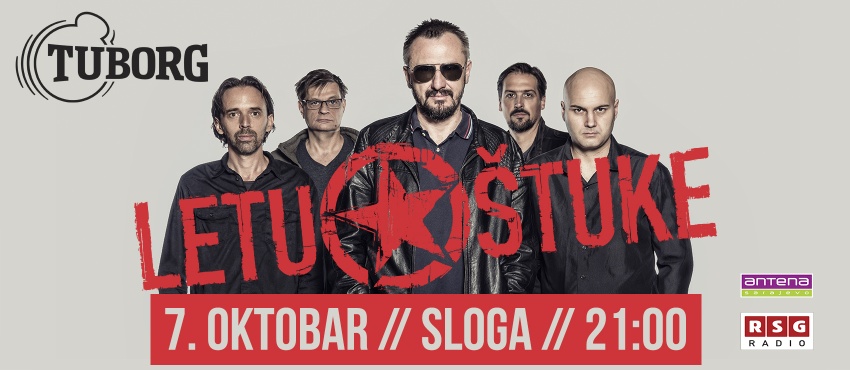 LETU ŠTUKE @Cinemas Sloga
Date: 07/10
Location: Cinemas Sloga, Sarajevo
RASPRODANO!!!
Nakon pauze, izazvane pandemijom koronavirusa, bend Letu Štuke konačno svira pred domaćom publikom!
U petak, 7. oktobra, sa početkom u 21:00, sarajevska Sloga će otvoriti vrata Dini Šaranu i bendu "Letu Štuke", koji već decenijama zasluženo uživa posebno mjesto na muzičkoj sceni regiona - kako zbog bezvremenskih hitova, tako i zbog specifičnog umjetničkog izraza te društveno i politički angažovanih tekstova.
"Koncertnu sezonu završavamo jesenjim nastupom u rodnom gradu. Pozivamo vas da nam se pridružite i da se dobro provedemo. Biće to jedan lijep i energičan početak vikenda. Zapjevajmo skupa", poručuje Dino Šaran, frontman benda.
Ulaznice za koncert će biti uskoro u prodaji na svim prodajnim mjestima i putem online prodaje sistema kupikartu.ba. Svi oni, koji pored ulaznica žele rezervisati i stolove, potrebno je da posjete Sarajevo Disk Music Shop, Privredni Grad Skenderija, Terezija BB.
Outlets
In addition to online shopping, you can also purchase your tickets at our points of sale. Look for us in your city too!