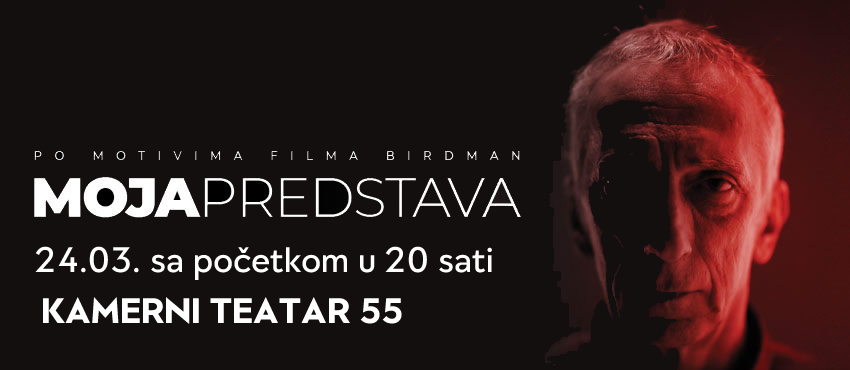 MOJA PREDSTAVA @Kamerni Teatar 55
Date: 24/03
Location: Kamerni Teatar 55, Sarajevo
Predstava nastala po motivima filma Birdman u adaptaciji Almira Imširevića. Režiju potpisuje Branislav Trifunović.
Uloge: Admir Glamočak, Alen Muratović, Dženita Imamović Omerović, Lidija Kordić, Nadine Mičić, Adnan Goro, Mediha Musliović, Emir Fejzić
Muzika: Dario Kos
Kostimografkinja: Emina Hodžić Adilović
Scenografi: Mirna Ler, Omar Šelo
Produkcija Moje Pozorište
Step 1/4
By clicking on the Buy a Ticket button you begin the process of purchasing tickets for MOJA PREDSTAVA on 24.03.2023. 20:00 .
Buy a ticket
Outlets
In addition to online shopping, you can also purchase your tickets at our points of sale. Look for us in your city too!