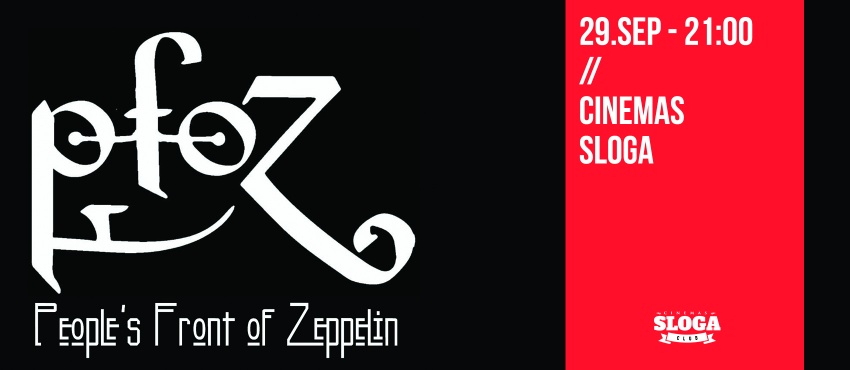 People's front of Zeppelin @Cinemas Sloga
Date: 29/09
Location: Cinemas Sloga, Sarajevo
Jedini svjetski virtualni Led Zeppelin tribute po PRVI PUT svira uživo!!!
PEOPLE'S FRONT OF ZEPPELIN će 29.septembra održati svoj prvi live koncert u klubu Cinemas Sloga.
Internacionalni bend sastavljen od vrhunskih muzičara slavu je stekao kao virtualni Led Zeppelin tribute i tom prilikom su pohvaljeni od strane samog Jimmy Pagea.
George Fludas, jedan od boljih jazz bubnjara današnjice
Ivan Jakić, gitarist, član Gruhaka, česti gost Sarajeva, uključujući kultni koncert U čast Indexima u Slogi
Tai Vare, pjevač iz L.A-a, studijski muzičar, snimao od Abbey Road-a do Sound City-ja
Pete, jedan od najboljih basista današnjice
Uskoro više informacija o ulaznicama
PEOPLE'S FRONT OF ZEPPELIN
Outlets
In addition to online shopping, you can also purchase your tickets at our points of sale. Look for us in your city too!